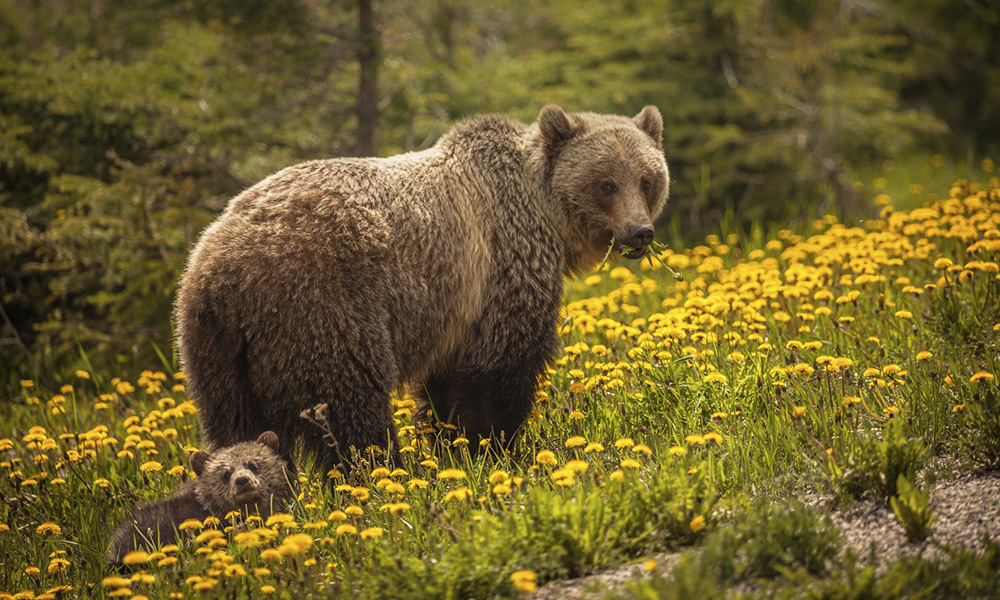 Bears, ek, mule deer and coyote are common. Driving the Corridor through the center of the park is a good place to look for moose, mountain sheep and caribou. Wolves are sometimes seen in the quieter corners of the park. Herds of elk can be seen as well.
Remember: these are wild animals! If you should see them, keep your distance for your own safety and do not feed them for your sake and theirs. Your respect for their need to feed and rest undisturbed will help them survive.
Though they seldom show themselves to humans, mammals like snowshoe hares, martens, weasels, lynx, foxes, cougars and wolverines are also active in the park in winter. If you don't actually see these animals you are certain to see signs of their presence.
Lodging near Mount Robson
Mountain River lodge has accommodations with lodge rooms and stand alone cabins.