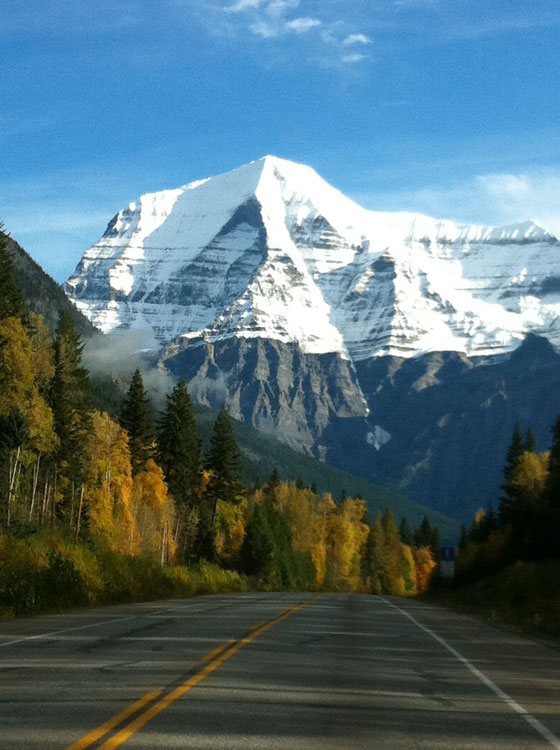 "Every aspect of this peak will inspire even the most veteran alpinist to stare at her for a few minutes, in order to feel her power, her beauty and her enticement. The pure intimidation of Mount Robson can send shivers up your spine." – William Marler
As the tallest peak in the Canadian Rockies, Mount Robson, which stands at an impressive 12,944ft/3,945m, is a long-standing mountaineering objective for Canadian and International climbers. It is a mountain so big that it creates its own weather patterns and micro-climates not seen in other parts of the Canadian Rockies. This big climb, unquestionably one of the classic mountaineering routes in North America, attracts accomplished climbers from around the world.
If alpine climbing is not your hobby, check our page about the Berg Lake hike – it is a great one for the outdoor lover. But if mountain climbing is your interest, read on.
Mount Robson offers numerous routes. The classic Kain Face, by which Conrad Kain made the first ascent of the mountain in 1913, has a 250 meter ice face. It requires over 700 chopped steps.
For those looking for the most hardcore of experiences, the Emperor Face rises 2500 meters from Berg Lake, offering 1500 meters of difficult climbing. If you want a route with a more attainable difficulty level, there is the huge North Face route or the exposure of the Emperor Ridge.
CAUTION: There is NO non-technical route on this mountain. Unless you are a trained climber, do not attempt. Some local adventure travel groups offer guided summit expeditions, like Berg International Adventures. However, even if traveling with a guide, you need to have experience traversing glaciers, competent alpine ice climbing techniques and experience climbing on mixed terrain with heavy packs. You will need to be in excellent physical condition.
If this peak is on your "to-do" list, consider Mountain River Lodge as your Mt. Robson lodging choice for the nights pre-and-post expedition.