If you're just joining us, we are sharing a Top 10 list of winter activities in Jasper National Park. Click through to see the first half of the list from our earlier post.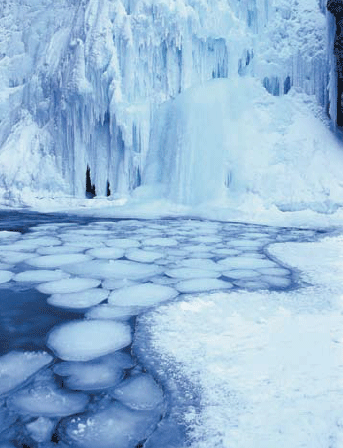 5. Observe Ice Formations at Maligne Canyon. With its frozen waterfalls, surreal ice formations and frosted limestone walls, Maligne Canyon is a magical place in the winter. Several local tour companies lead guided walks down into the canyon. The adventurous can ice climb with a certified mountain guide, or go on your own, if you have the skills. Maps and guidebook are sold at the information center and local outdoor shops.
6. Ice Skate. What could be more Canadian than pond skating? The ice is monitored and cleared for skating at Mildred and Pyramid lakes. Both locations offer free-skating ovals and rinks for shinny hockey. Once in a while, temperatures drop before the snow falls, leaving many ponds and lakes covered in a thick layer of transparent ice. In these conditions, it seems you are flying across the ice! Make sure you have the necessary safety information before heading out, Parks Canada does not monitor the ice.
Read the rest of this page »